Blog
11 Jul 2013

Disfigurement in the Middle Ages - Patricia Skinner




Dr Patricia Skinner of Swansea University was recently named as one of the prizewinners in the Swansea University Research Forum (SURF) Research as Art competition for this entry. The image reflects the research for her Wellcome-funded project at Swansea University, Losing Face?: Disfigurement in Medieval Europe. She blogs about the project at http://medievaldisfigurement.wordpress.com/.

This image represents in a simple graphic form (Word Autoshapes) the sites of potential mutilation and disfigurement on the head and face in the early Middle Ages, and draws upon the late medieval practice of illustrating 'wound men' to locate the sites of injury. Because early medieval artists were not concerned to capture realistic images, and in any case the scarred and disfigured were almost always associated with evil, finding contemporary illustrations is difficult prior to 1200. I'm investigating ways to produce reconstructions of medieval wounded faces and heads from contemporary, written descriptions. The aim is to track both medical and social responses to such injuries in the early middle ages, and by doing so try to bridge the temporal gap between the medieval era and our own. As part of this it is important to visualise the damage done to appearance - I will be using modern photographic materials, and hope to work with a medical artist to reconstruct some disfigured medieval faces. Unlike my entry, these will convey the full horror of medieval injuries in an age of limited medical care.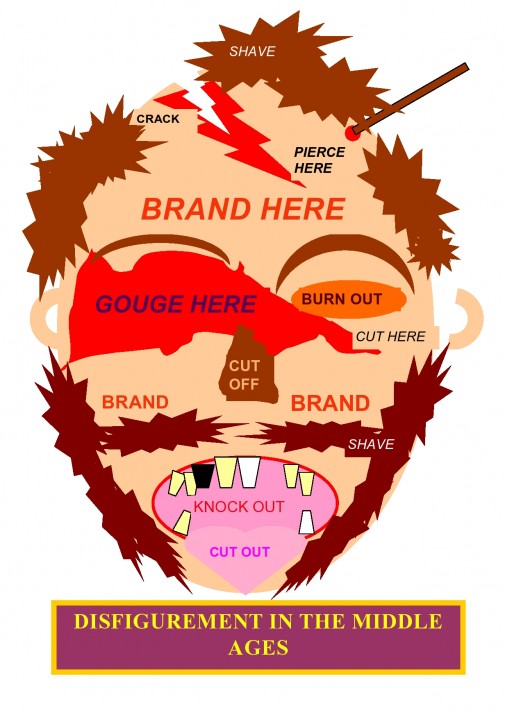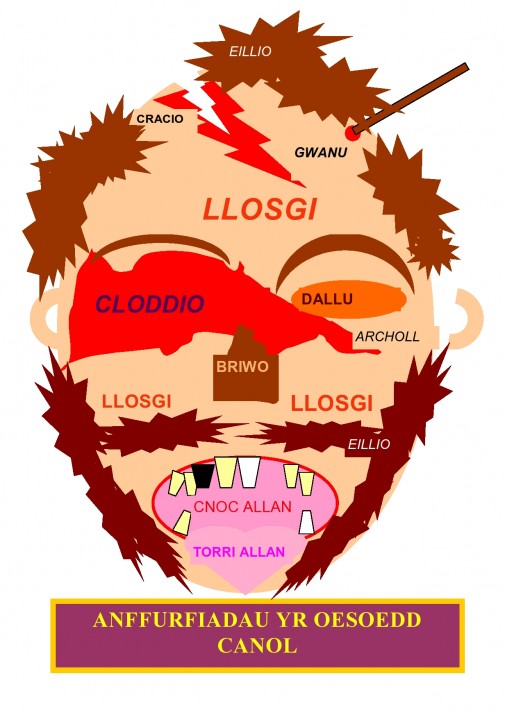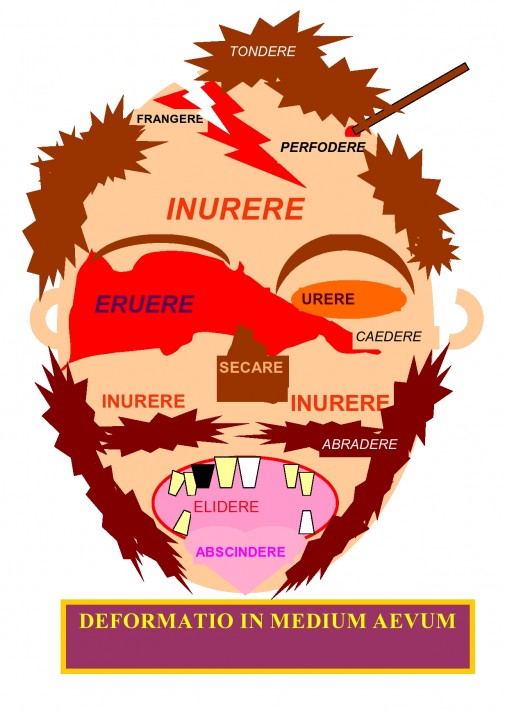 Patricia's entry, alongside all other prizewinners, will be displayed in the White Room of Swansea Grand Theatre from Tuesday 9th to Friday 26th July 2013. The exhibition will then move to the Royal Institution, London for a month on Monday 14th October 2013.
Back