Blog
06 Dec 2013

UK Disability History Month Blogs 2013: Disability and the De-industrialisation of the Welsh Valleys - Georgia Burdett

While much ink has already been spilt about the tragic cultural, social, and economic consequences of the de-industrialisation of the South Wales valleys, there has been little (if any) critical investigation in to just how this phenomenon impacted upon local understandings of 'disability' in these communities.

So, what happens to a community's notion of disability when its primary cause grinds to a halt? My PhD thesis tracks this change in cultural perceptions and representations of disability, as portrayed in the Welsh writing in English that examines this de/post-industrial period, from the late 1950s until the present day. In the texts set in the aftermath of pit and steelwork closures, the male disabled body evolves. The 'cripples' and 'lungers' so prolific in earlier Rhondda writing (for example, that of Ron Berry and Gwyn Thomas) take to the margins, but the sense of social immobility, discrimination, and injustice remains.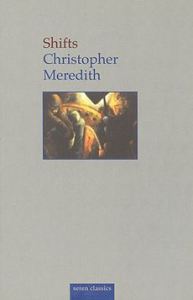 Interestingly, in later texts like Christopher Meredith's Shifts, set in 1977 where the death-knell has sounded for a Valleys steelworks, these persecutions are felt by disabled and nondisabled protagonists alike. The loss of industrial heritage is a process of overwhelming cultural implication, instigating a total re-imagining of pre-existing heterosexual gender roles and life paths for those who had (or would have) worked in the heavy industries of coal and steel. The de-industrialisation of South Wales renders its men redundant; this redundancy with its accompanying listlessness, idleness, and often clinical sadness constitutes an overwhelming sense of deprivation, 'lack' which transmutes quite naturally into the ever-expanding strata of modern disabled identity.
In contemporary Welsh writing English, disability modulates from physical impairment, slowness, and ineffectiveness into a widespread cultural and psycho-emotional malaise. Texts like Richard John Evans' Entertainment typify the vast number of unemployed people in this post-industrial wasteland as lazy, sick and cynical about their fate. Evans' novel chronicles the escapade of two young Merthyr adults, Jason, an erudite-alcoholic-paraplegic, and Phillip, a socially-disengaged, lethargic layabout with 'one GCSE in computers'. Crucially, Phillip's apathy in all areas of his life results in his being portrayed as significantly more 'disabled' than his companion.
The narratives host many blind assumptions about those who are in receipt of benefits in the community. The gossips are without any (or desire for any) further knowledge or compassion towards the reality of others, their ignorance compounded by general societal confusion around the terms 'disabled' and 'sick'. For example, references to people being 'on the sick', when they would in fact be claiming DLA are frequent. Common assumptions and disability-curiosity are encapsulated in a scene in Meredith's Shifts. Men from the steelworks await their medical examinations in a crowded waiting-room, the consequences of which are fixed-term contracts, light labour positions or certification of their unfitness to work. Jack, a rough n' ready returned-exile and job-seeker notices: 'Everybody wondering what everybody's got. He's flu. He's back trouble…VD. Dust. After a sicknote to go to the match…Nice to be back in mine old countree.' The indignity of being out of work resonates through the novel. For whatever reason: disinterest, lack of opportunity, old-age or simple hard luck, joblessness is treated as an unmentionable disease where the only cure is gainful employment. Sadly this widespread sentiment remains true even when incapacity to work is medically verified. There is some relief when Riley emerges from the personnel office proclaiming: '"You should be all right boys…They'm giving them out like smarties today."' With no hint of irony, he proudly shows off the written confirmation his short-term contract, posited at the 'OPEN HEARTH (SCRAP BAY)'. Such contracts were intended to save corporations from making big redundancy pay-outs when works' departments inevitably closed.
Novels like Shifts chronicle the development of different kinds of disabled subjectivities in Welsh post-industrial communities. Disabilities caused by both excessive consumption and paucity are prevalent, with depression, alcoholism and malnutrition central themes for Meredith's literary successors, writers like Niall Griffiths, Lloyd Jones and Gwyneth Lewis. The protagonists carry with them an underlying aura of trauma; in Shifts, Keith, a walrus-like man with an interest in local history, emphasises the disturbance of those left in the aftermath of cultural devastation:
'Like those farmers. Zulu was it? You stay till a patch of earth is exhausted then find another patch. Except that people don't recover like land…Every phase like that, your progress chiefly recorded in a trail of bruised people.'

Tales of substance abuse, and dependence on prescribed anti-psychotics are (if you believe The Daily Mail's recent undercover investigations in Blaenau Gwent) largely grounded in fact. Indeed, the state of the nation's mental health often leads the protagonists to self-ridicule in post-industrial fiction - in Shifts Jack jests: 'We'll keep a welcome in the pillside, or how green was my valium.'
The dismantling of heavy industries has forever changed what it means to be a 'disabled' person in the South Wales valleys. Also, in a much broader sense, novels like Shifts verbalise what can be learnt from a more in-depth examination of the disabling of a people and place. The most disturbing, yet undeveloped scene in the novel is when Jack, sitting on a bus at the station, sees a man have a fatal seizure through the grimy window of the bus parked-up next to him. He is left with visions of the man's rolling head, his open mouth, surrounded by two hunched figures, his hand extended in pain or plea. The seizure can be interpreted as a powerful display of tacit disabled knowledge; its presence here is indicative of the need to acknowledge the enduring importance and perspective of disabled subjectivities, particularly in the evolution of a post post-industrial community. Rather than simply witnessing the over-stated 'death of an industry', Meredith also presents to his readers a moment of heightened disability awareness:
'Odourless, invisible history would blow them all apart and they would hurtle away from each other through space and never really understand what had shifted them. Except blowing apart was the wrong idea because it was a continuing process, evolving and breaking slowly and then occasionally twitching like this. And it included everything…'
He stands and look intensely at the 'twitching' bodies of individuals and industries while others avert their eyes. Shifts' investigation of the multiple-level implications of de-industrialisation means that disability is successfully naturalised, not only as an inescapable, but valuable part of the life-course; crucially it leaves us with an understanding of how such insight is imperative to the rehabilitation of both a particular people and place.
Georgia Burdett is a PhD researcher at Swansea University looking at 'Cultural Representations of Disability in Contemporary Wales'.
Guest post for Disability and Industiral Society's UK Disability History Month Blogs 2013.
Back