Blog
11 Dec 2013

UK Disability History Month Blogs 2013: The Leonard Cheshire Disability Archive - Stephanie Nield

Leonard Cheshire Disability was founded by Group Captain Leonard Cheshire in 1948. It is not a co-incidence its foundation year is the same as the National Health Service; it was because of a man who was dying of cancer and had nowhere to go to from hospital that Leonard opened his home Le Court, and started the charity we know today.

Leonard Cheshire Disability supports thousands of disabled people both in the UK and in more than 50 other countries. We help people with physical impairments, learning difficulties and long-term health conditions, as well as their carers, friends and families. The ethos of the charity is the same as Leonard Cheshire's in 1948 – to help build a society in which everyone is equally valued.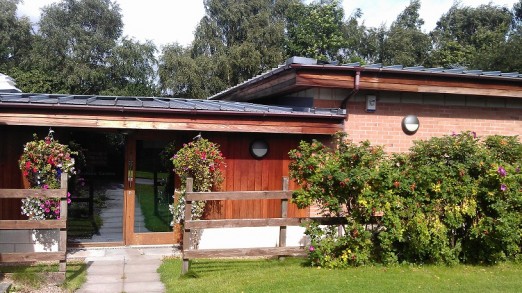 [The Leonard Cheshire Disability Archive.]
It is impossible to describe what we have at the archive without taking into account the history of the charity itself, which will make up most of this blog. However, this is only scratching the surface of an archive which is unique (or at least rare) in its breadth, extent and variety and in the fact that it has been available for consultation to anyone with an interest in the charity or founder for nearly sixty years.
The archive is in a purpose-built building in Netherseal, South Derbyshire. It started in the 1950s in Le Court, the first Cheshire Home (at the time a model for how a residential service for disabled people should be) and has been in the custody of an archivist and archive volunteers since its inception. Our first archivist, Frank Spath, was a disabled person and resident of le Court, who collected the charity's history, including film, oral history recordings, administrative records, photographs, publications and personal papers from residents, volunteers, trustees and staff and made it available to researchers.
In the 1980s, Leonard began to collect the international archive with the help of his colleagues and sent these papers, photographs, film and sound recordings to an archive centre he set up in Staunton Harold Hall, Leicestershire. The Le Court archive followed. Staunton had previously been a Cheshire Home (now at Newlands House) and Leonard's home, and was the place where he often met with Sue Ryder, who became his wife. I like to think the foundation of the archive centre there had symbolic meaning for him. As he came towards the end of his life, Leonard sent his own personal collection to the archive, including his library of sound recordings of all his speeches, photographs and films and his personal papers dating from the end of the Second World War (when he was Wing Commander of 617 Squadron "The Dambusters").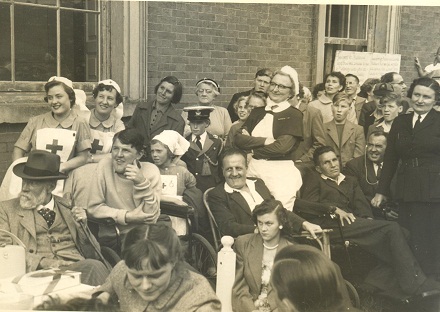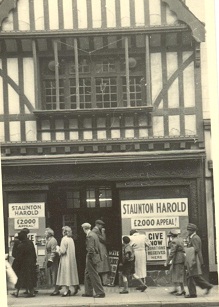 [L: Residents and volunteers at Staunton Harold Hall. R: A fundraising appeal for Staunton. Images: The Leonard Cheshire Disability Archive.]
Leonard also arranged the archive deposits of other charities he founded at Staunton; the Ryder-Cheshire Foundation (with his wife Sue Ryder), Enrych, Target TB and the World Memorial Fund for Disaster Relief. In his correspondence with the archivist it is clear that Leonard felt an obligation to retain and make accessible the history of his work and charities that had benefitted so much from the input of disabled people and volunteers, something which Leonard Cheshire Disability still values today.
I am often asked what my favourite thing in the archive is, and in my opinion the most fascinating collections we hold are those of the Cheshire Homes. They are a unique repository of social, political and disability history. The archival records tell the stories of residents, volunteers, campaigners and staff, their victories and struggles over the past 65 years to live as they wish in society.
But what is a Cheshire Home? A Cheshire Home was only built if there was a community call for one. Often it took one person, usually a disabled person or a friend or relative to rally their local community and start fundraising. Then they would approach (the then) Leonard Cheshire Foundation, who could loan them money and provide other support and advice to get them up and running.
Each home had its own management committee, residents committee, fundraising committee, Head of Home and Nursing staff, and residents were (and still are) encouraged to get involved in what goes on in their home, according to their own wishes. This was defined formally in 1969:
"A Cheshire Home should be a place of shelter physically, and of encouragement spiritually; a place in which the residents can acquire a sense of belonging and of ownership by contributing in any way within their capabilities to its functioning and development; a place to share with others, and from which to help others less fortunate; a place in which to gain confidence and develop independence and interests; a place of hopeful endeavour and not of passive disinterest "
The first Cheshire Homes were often set up in old buildings sold or rented cheaply after the war. A few were stately homes whose aristocratic families could no longer afford them. Money was tight; people made the best with what they could afford and volunteers were vital. Homes were renovated and furnished by volunteer effort from communities, the forces and other charities such as the WRVS and Rotary Clubs.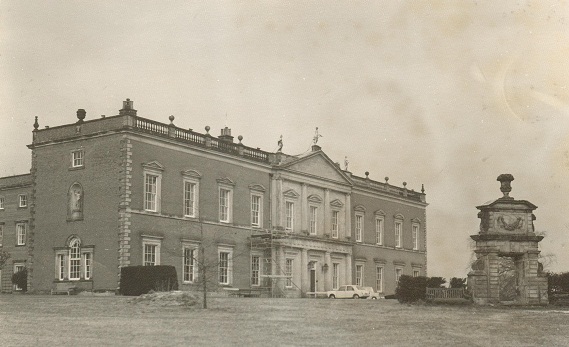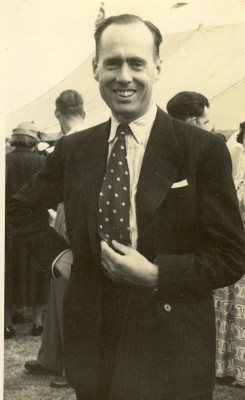 [L: Staunton Harold Hall. R: Leonard Cheshire. Images: The Leonard Cheshire Disability Archive.]
With the benefit of hindsight, the location and physical structure of some of these homes seem quite unsuitable. But what we must remember is that at the time these early homes were a radical exercise in communal living, and the disabled people who moved into them were pioneers. However imperfect, without them and the people who lived and worked in them, we would not know what we do today.
In the archival records, one can see the march of time as the political and social care arena changes and the charity changes with it. Residential care was no longer seen as the only solution to a disabling society. Disability activists such as Paul Hunt and Peter Wade appear in the records. Both campaigned for residents' rights within the homes and then moved their focus to the rights of disabled people across the world to live life on their own terms. Both were residents of Le Court; Paul Hunt moved out and Peter Wade stayed, becoming a trustee.
Inspired by Hunt and Wade and others like him, in the 1980s "Project 81" began when residents of Le Court persuaded the charity to support them in their successful bid to move out into their own homes, paving the way for others. The archive holds these stories and countless others like them that are yet to be found and explored.
Le Court Cheshire Home closed in 2007 and the last of the Le Court archive was sent to the archive centre for safe keeping. The archive remained in Staunton, eventually re-joining Newlands House in a purpose built accessible archive building in 2005.
The archive continues to collect the history of Leonard Cheshire Disability, both as a provider of personalised support and services to disabled people and as a campaigner for disabled people's rights. The archive is catalogued and work is continuing to make it accessible online. It has an archivist and a team of volunteers, including disabled people. The archive has a Twitter and Flickr account. Enquiries are welcomed from those interested in the history of our founder and his charities and opportunities to further develop access and be involved in future disability history projects are welcomed.
More information on our Founder, his war career and humanitarian work can be found in an article written by the archivist here.
Stephanie Nield is the archivist at the Leonard Cheshire Disability Archive. Contact details and more about Leonard Cheshire Disability can be found on their website.
Back