Blog
23 Jun 2015

Inspection Time down at the Waterfront - Daniel Blackie

Members of the Disability and Industrial Society team and some of the project's key public engagement partners gathered together at the National Waterfront Museum on Monday 22nd June to inspect the panels and exhibits showcased in the 'From Pithead to Sick Bed and Beyond' exhibition.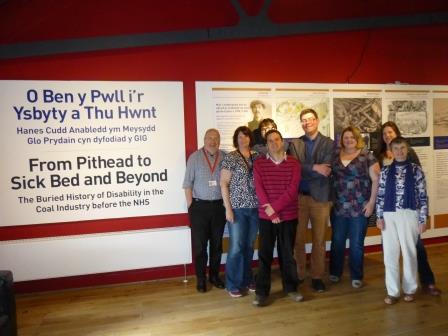 [A happy team gather to inspect the exhibition]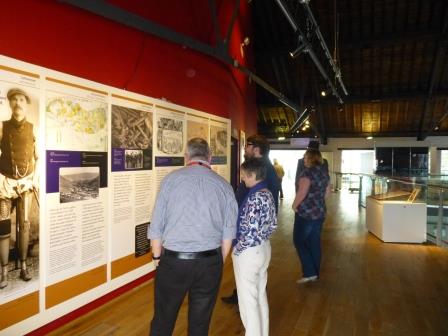 [The inspection begins - and everyone is still smiling!]
After almost three years in the making, everyone involved was really pleased to see the final results. Here's a little taster on flickr of what awaits visitors.
Thank you to all the institutions and people who helped make the exhibition possible, especially the wonderful staff at the National Waterfront Museum, Big Pit National Coal Museum, the Richard Burton Archives, and the South Wales Miners' Library. Thanks also to the fabulous Wellcome Trust for its encouragement and generous financial support for the exhibition. We're really happy with the way it's turned out and wish visitors to the museum a very warm welcome.
Back