Blog
22 Jul 2015

Thoughts on the Disability and Industrial Society Symposium - Tom Hansell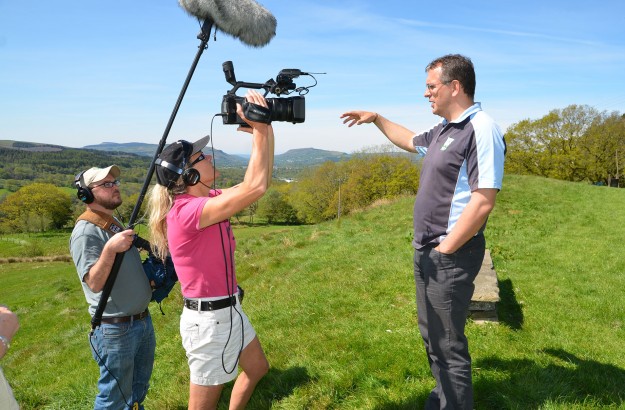 [Tom and crew shooting their documentary After Coal]
I will start this post with a confession: I am neither a disability scholar nor a historian. In fact, I was a bit nervous when Daniel Blackie invited me to participate in the Disability and Industrial Society Symposium (DisIndSoc) at the National Waterfront Museum in Swansea, Wales during July of 2015.
The DisIndSoc symposium ostensibly focused on a comparative study of three coalfields in the United Kingdom from the earliest days of industrialization in 1780 to the advent of the National Health Service in 1948. As a documentary filmmaker who has lived and worked in the central Appalachian coalfields of the US for most of my career, my knowledge of disability in the British coalfields is very limited. However, my current documentary project, titled After Coal, explores how coalfield communities have survived massive job loss in both central Appalachia and south Wales. My work on After Coal, combined with a long term partnership between Swansea University and Appalachian State University connected me to the symposium on Disability and Industrial Society at Swansea.
Prior to attending the DisIndSoc symposium, I had never applied the lens of disability studies to the coalfield communities where I lived and worked. As I prepared for the symposium, I was surprised by how the lives of most of my friends, neighbors, and colleagues have been shaped by disability. Yet, in the central Appalachian region, disability is only mentioned in terms of an individual's access to monthly payments from government programs, not in terms of long term solutions. This symposium taught me that examining society's response to disability is an important element to building just and sustainable communities.
While attending the symposium I was impressed by the depth of the scholarship about how society has treated people with disabilities throughout history. I learned that the most productive responses to industrial disability go beyond making buildings wheelchair accessible. The most effective programs directly engage people with disabilities to creating solutions to the problems they face. These solutions almost always require resources to be reallocated in order to provide equal access to people with disabilities.
The Disability and Industrial Society symposium opened my eyes to a whole world that existed right in front of me most of my life, and I am grateful for the learning experience. I hope that the work of the research group and the scholars who attended the symposium can help more people understand the importance of how we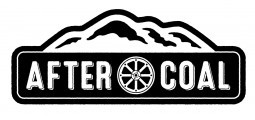 understand and interact with disability in all of its forms in todays society. I offer my heartfelt thanks to the project team for putting together a great symposium.
Find out more about the After Coal project at www.aftercoal.com
Back