Events
Exhibition: From Pithead to Sick Bed and Beyond
Sat 20th June - Sun 4th October 2015
National Waterfront Museum, Swansea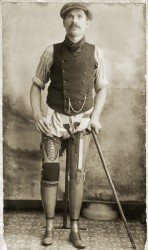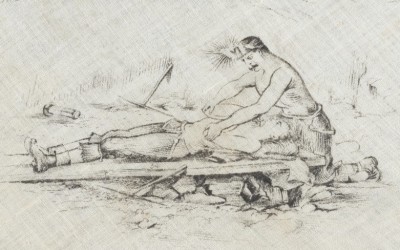 The Disability and Industrial Society project presents a new exhibition at the National Waterfront Museum, Swansea: 'From Pithead to Sick Bed and Beyond: The Buried History of Disability in the Coal Industry Before the NHS'.
This exhibition examines disability in the South Wales coal industry from 1780 to 1948. This was a time of great change not only for Wales, but for Britain generally. Since the 1700s industrialisation in Britain had transformed both its society and economy. By 1948, working men and women had won the right to the vote, Britain had emerged victorious from two draining world wars, and the National Health Service (NHS) had been established.

Disabled people, including those who lived in the South Wales Coalfield, were also affected by such changes, yet history books rarely tell us much about their lives during the period.

Drawing on new historical research, this exhibition tackles such questions as:

How were disabled people in coalmining communities treated and viewed at this time?
What were their lives like?
What does the history of disability in the South Wales Coalfield teach us?
View the event page at the National Waterfront Museum website and plan your visit to the museum.